Zaxby's Restaurant Excavation
Recently we did the excavation Warrensburg MO for the Zaxby's restaurant. We removed 2000 cubic yards of soil for the parking lot and building. Along with the excavation we installed the storm drainage system, fire line with backflow preventer, domestic water line, and the sewer line with a 2,000 gallon grease trap.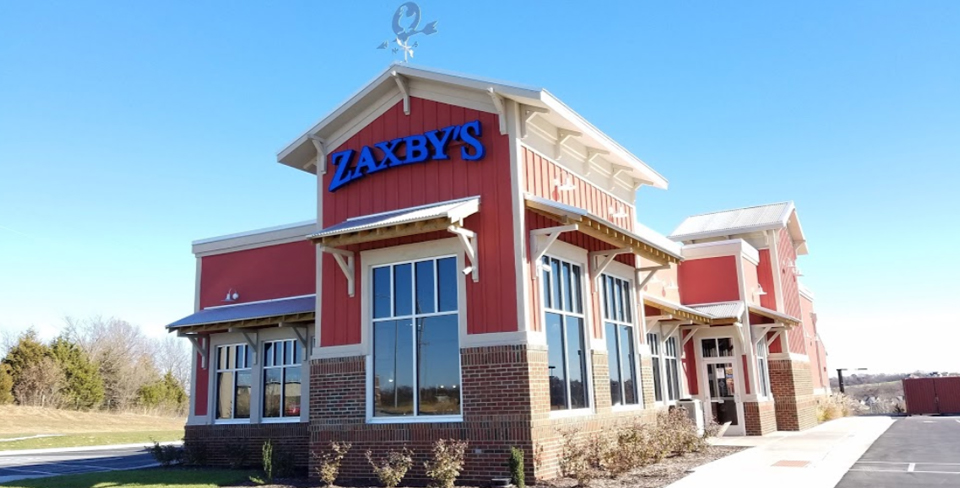 Fairfield Inn Excavation
For the excavation Warrensburg MO of the FairField Inn we installed the erosion control and excavated approximately 8000 cubic yards of soil with excavation of sandstone to bring it to the subgrades for the building and parking lot. With the excavation we also installed the storm drainage system, fire line, domestic water line, and the lift station with the force main and one manhole.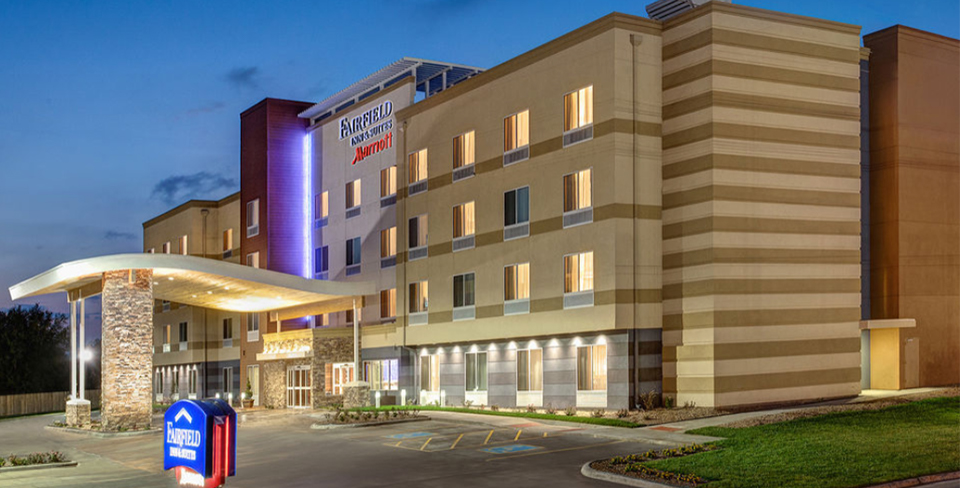 Country Acres Mobile Home Park – Onsite Wastewater
This project consisted of a recirculating sand filter.
We constructed a 40 x 80 recirculating sand filter with three 4500 gal precast tanks one for the pumps one for the recirc valve and one for the influent coming from the existing lagoons, and a chlorination tablet feeder, contact chamber with a dechlorination tablet feeder.
Over the years we have done many excavation Warrensburg MO projects and are capable of doing many different types of projects including demolition, excavation, septic system installation, pond and lake excavation, sewer and water line installation.
Since 1959
We have been serving the Midwest Missouri area for over 60 years. We know what it means to take care of our customers and really make sure that they are getting what they need out of their excavation project with us. If you haven't had a chance yet, go ahead and take the time to read our reviews because this is a great way to learn about anything that we've done in the past. We have plenty of excavation projects in which our customers are explaining why we gave them a 5-star experience. In fact we have over 60 five star reviews on Google for you to read. You don't get great results like this consistently for over 60 years by accident. The way that we are able to get our customers the results they seek is because we are very intentional from start to finish.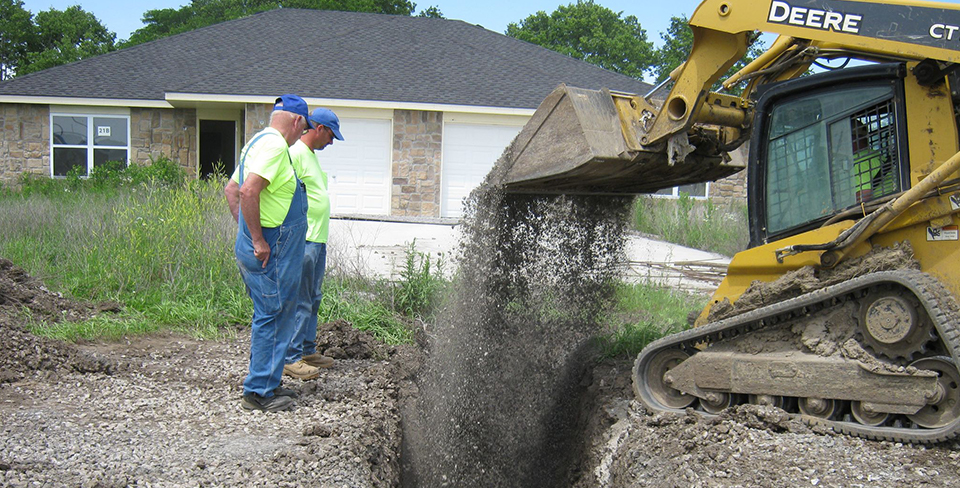 Great Communication
We take the time to properly communicate with customers from the beginning of the project all the way until the end. It's very important to us that you feel heard and listened to. This keeps everyone in the loop as we continue to work through hurdles and challenges that may arise. Each project has its own challenges and set of surprises that we make sure to work through as we have committed to at the beginning of the project. Something that usually separates us from other excavation companies in the area is that we are truly committed to getting the project finished and a timely manner and an affordable price. We're never afraid of taking a challenge head-on and making sure that we can get you the results that you're seeking.
Integrity & Great Support For Your Excavation Warrensburg MO
Another reason people really trust Dittmer Ditching for their excavation Warrensburg MO is because we continue to demonstrate our integrity with every project we handle. Even when you're not looking, we don't cut corners on the project. We take every opportunity we have to demonstrate our commitment and integrity to our customers. We are focused on developing long term relationships with each one of our customers.
With Dittmer ditching you will have excellent support and the equipment that you need. Whether it's dozers, excavators, loaders, and vibratory compactors, we got it! You'll always have everything you need to get the job done the way you need it because we have a variety of expertise to make sure to really focus on what our customers need done. We don't try and change the project so it fits us better, we focus on getting exactly what you need and the best way to get there. This is why you can always count on us because here at Dittmer Ditching we look forward to really providing you with a great experience in the best that you can get.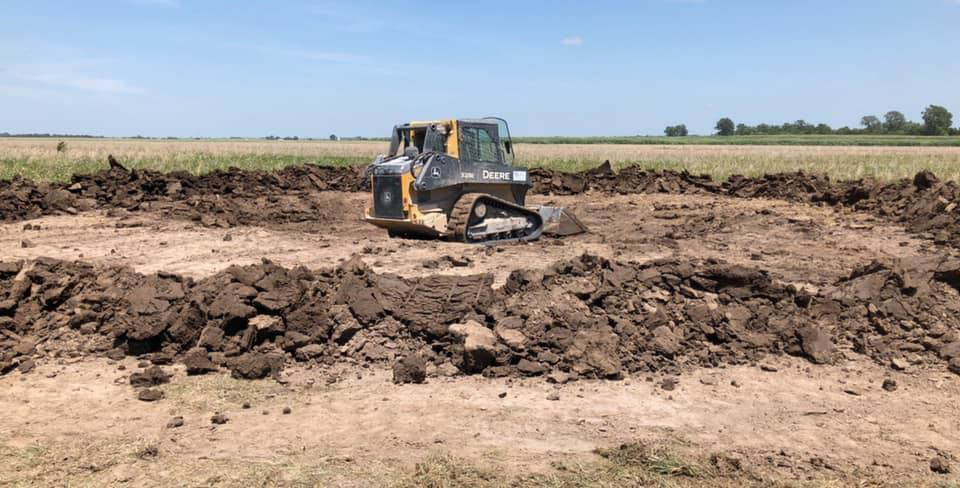 Finish Your Project On Time
 When was the last time you worked with a excavation Warrensburg MO contractor and they actually looked to get finished on time if not even early! We are the ones who really ensure this gets done the best way possible in order to make sure that you have all that you need without Dittmer ditching ever being the reason for a delay. This is why we take the time to really explain to our customers how important it is to take everything that we can very seriously one step at a time and truly provide you with the best experience you can get. This is something that easily separates us from other excavation companies very quickly. We like to really make sure that this is done one step at a time in order to really provide you with the great experience that you can count on here.
We have a wide variety of expertise in all that we do which is why you can always rely on everything that we're doing because we actually take the time to do it right because we understand how important this is. We have great ratings and reviews from our customers because we actually communicate with them, offer them what they need and make sure they're satisfied with the job as we finish on time and meet deadlines. 
Accuracy
Here's another important factor when it comes to excavation Warrensburg MO and other related needs you may have, accuracy! When you need a 2-foot over dig on a basement and a certain depth that is what you will get with square corners, a level bottom, and straight walls. Accuracy is extremely important because it determines the reliability of the results, and the longevity of the project. If you're looking for accuracy-conscious contractors then Dittmer ditching is the right fit for you because we get you just that! We are looking forward to helping you sooner than later feel free to give us a call when you can or ask any questions if you'd like to learn more about how we can help you with your next excavation project.