Reliable Excavation
We offer our customers the excavation Harrisonville MO that they can rely on when they need their project completed effectively and accurately. At the end of the day, we understand that there are many excavation companies out there that you can pick from, the reasons people like to choose us is that we provide them with an experience that others can't offer. First off, quality work is everything, communication is essential, and we also offer a price before we start a job so that there are minimal surprises with each one of our customers. These are just a few of the reasons people like working with us as their go-to excavation company.
Free Estimates
Something that really helps our customers learn more about all that we do and our process is the fact that we offer free estimates. What we mean by this is that there are no barriers from at least giving us the opportunity to get you an estimate and learn more about the way we do things to help you with your upcoming project. We make sure to offer you free estimates because this really allows us to get an opportunity to learn more about you as well. It's important that we are very upfront with our customers, if there's something we feel like just isn't a right fit for us or for you we make sure to communicate that and set you in the right direction. It's really about being focused on developing a relationship with our customers, not gouging our customers unnecessarily but offering you a fair price and quality work.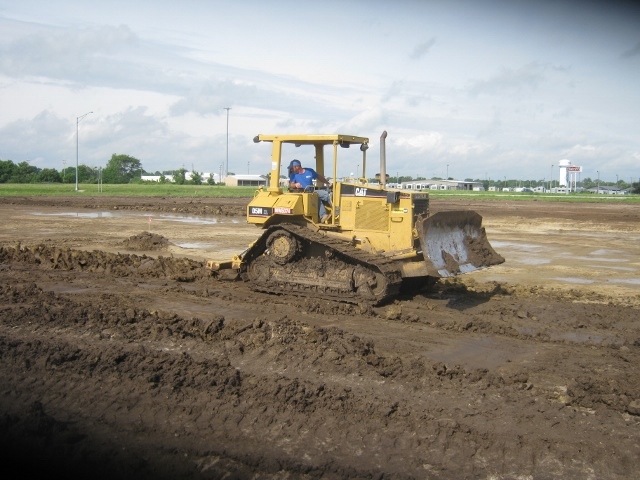 Quality Work
When it comes to your typical excavation Harrisonville MO company, you really want to make sure that you are getting the quality work and service that you're paying for. Chances are that if you're getting a quote from another company for a very low price then maybe it's because it's at a very low quality. We definitely are not the highest price in the state, however we offer fair and affordable pricing because we have found that great quality and a good price for our customers. Most people aren't looking for excavation work of low caliber, on the flipside people aren't necessarily looking for the supreme luxurious quality either, most people just want something that's going to work for them, and last a long time. This is exactly what we do here, we provide services and a price with our customers' best interest in mind.
A great way to learn more about the quality and the pricing that we use is to read our reviews about the excavation Harrisonville MO we do. You'll notice that not one single review has a complaint about our pricing or the quality. On the flipside, most people are very grateful of the quality and the price that we offer. The reason we offer everything at a reasonable price is that we know this will develop long-term relationships with each one of our customers and really build confidence in them that we are a company who actually does look out for customers' best interest. A typical excavation company will very commonly charge extra and add additional fees without a justifiable reason. This is a common practice for most contractors, adding a vague line item on the estimate that says something along the lines of "miscellaneous" or "other".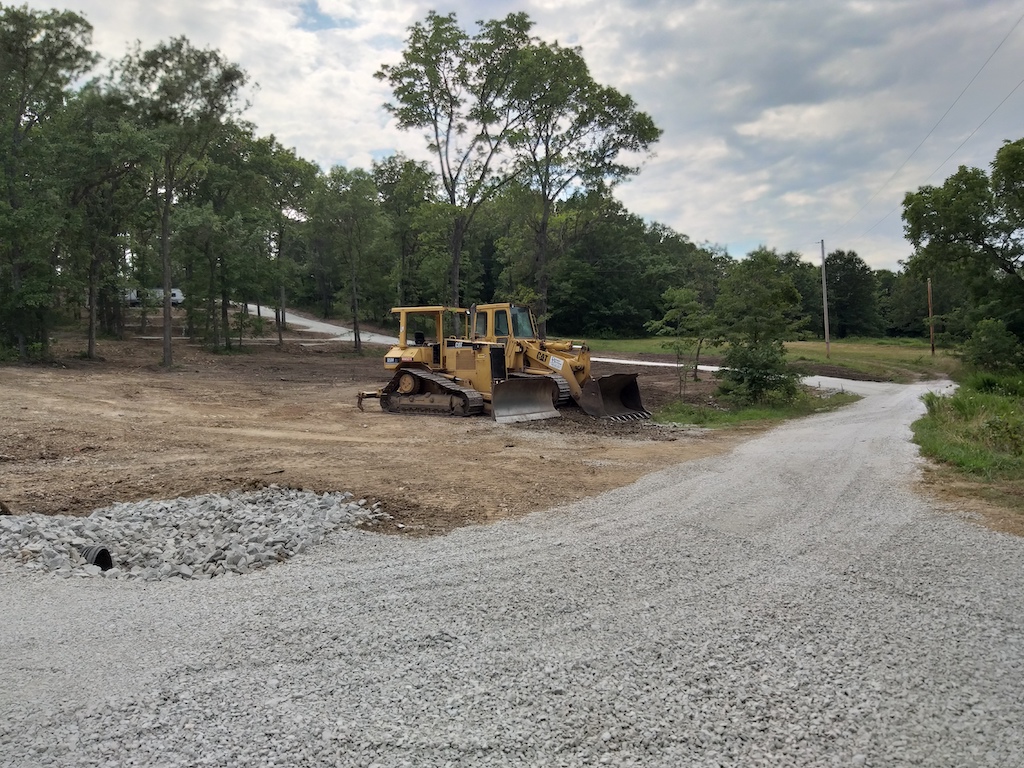 Communication with Minimal Surprises
We are the ones who communicate with our customers to make sure that they are aware of everything that's going on during the excavation Harrisonville MO project. In fact, this kind of communication starts even before the project, so we can make sure to really get a good idea of what the customer has in mind and ask additional questions accordingly. It's important that we really have an idea of what the customers are looking for specifically and what their intent is for its functionality so we can better help them and really offer them something that could be done more efficiently.
A common red flag with any excavation Harrisonville MO company is when there begins to have some surprises in the process. This could be anything that someone may have "forgotten" to tell you or they assure you that they did tell you something already. In fact we understand how important it is to make sure that things are being done to help you and communicate better every step of the way. It's very important to us to continue to offer a flawless process from start to finish to our customers that really lets them know that we have their back. As basic as some of this sounds, most contractors just don't operate this way, it's common for them to have one objective to simply crank up every bit of revenue that they can. Unfortunately, increasing profits can sometimes be a result of cutting corners on the job, not using all the material they said they would or not following the process that they said they would, doing it a cheaper way. There's no need to worry about this with us, simply use Dittmer Ditching for your excavation Harrisonville MO.
When in doubt, all you have to do is just give us a call and will make sure to get you your estimate or answer questions that you may have about your project. We offer a variety of services from bulldozing to septic systems, we can do it all for you and we're always looking forward in being able to help our customers. We are here to provide you with exceptional service every step of the way when you call us. It's always our goal to provide you with peace of mind throughout the process. Remember to take time to read our reviews and learn more about us by visiting our website and seeing all that we can do for you. Feel free to to contact us for your next excavation project and ask us any questions you may have during this time.