We understand that there are a number of reasons you may want to do extra research before calling your excavation Camdenton MO company. It's important to really consider a number of factors to make sure that you have the right company selected for your project. Some of those factors are: qualifications, reviews and ratings, experience, and probably one of the most important factors is customer service.
Customer Service
You might be wondering what makes customer service so important for your excavation Camdenton MO project? The reason that we would say that's even more important than the initial qualifications is because at the end of the day someone with great customer service will always take care of the customer and make sure that it's fair. On the other hand someone who is simply very qualified may take advantage of the customer's lack of knowledge in the field. So we want to make sure that you know customer service is our focus, however of course we are plenty qualified with plenty of experience and great ratings and reviews that we will get into as well. A company with great customer service truly takes care of their customers to make it a point that the customer will always be satisfied when working with them. That's exactly what we do, we put our customers' needs first and we do everything we can to minimize issues in our control.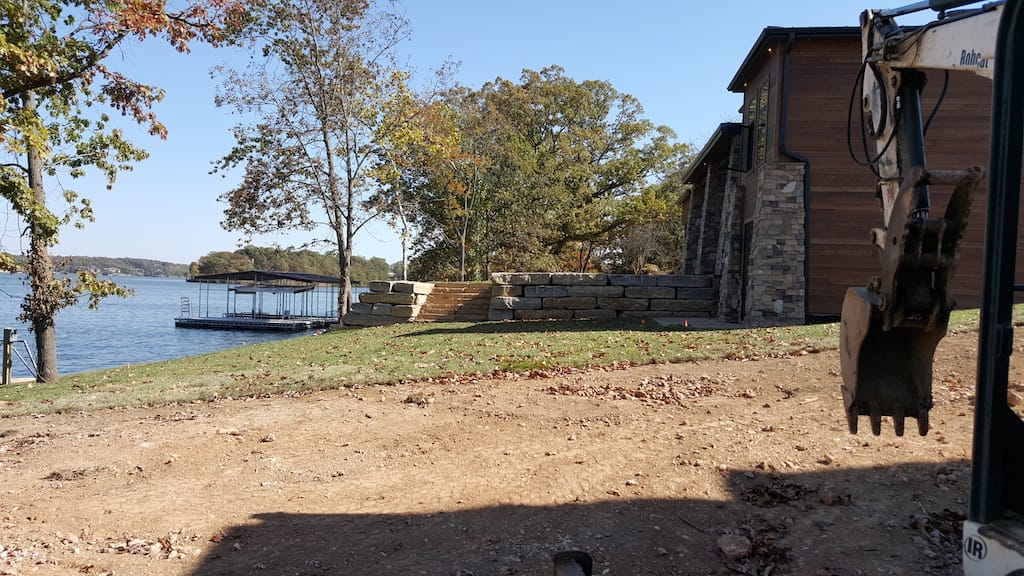 Highly Rated Excavation
When you're looking for the right excavation Camdenton MO company it's absolutely crucial that you take the time to read their reviews. When it comes down to it, this is probably the most effective indirect way to learn about any company without even having to give them a call. So that's why we encourage each one of our customers to read our reviews because we know that our customers have been satisfied over the decades and have great things to say about us. That's why we actually have over 75 five star Google reviews.
We get these great ratings because of the quality that we offer in the service that we provide every step of the way. You can't just get that many reviews and ratings by accident, it really requires us to be intentional with every step that we take during the excavation process. So it's important to us that we are always learning more about our customers and really focus on building long-term relationships with them so that they know what's most important to us. We listen to our customers and hear their concerns as we stay proactive on issues that may come up. Did we forget to mention that we are actually the highest rated and most reviewed excavation company serving Midwest Missouri? Look it up, we are!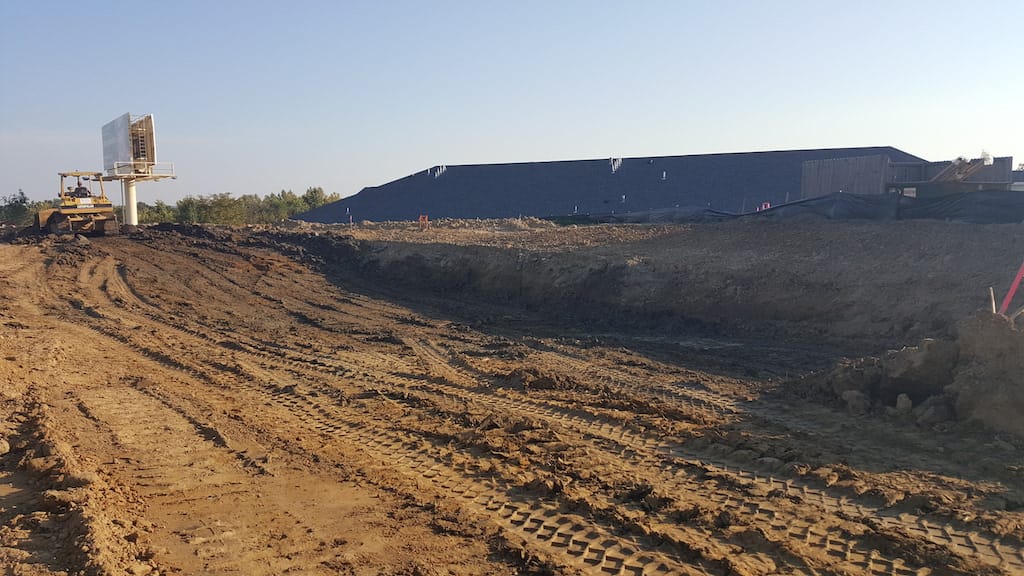 Communication
As we work through these projects for your excavation Camdenton MO, we make sure to keep our customers in the loop to call them back and make sure they know what's going on. This sort of communication is very basic yet so many people refuse to simply even call the customers back. You'll notice that we will give you a call if for some reason we weren't able to get to it the first time, in addition to that we will also keep you updated every step of the way. It can be very frustrating when you're expecting a certain process and a contractor simply isn't keeping you up-to-date on what's going on. Especially when it comes down to certain factors that are out of our control like weather! If there is a rainy day and nobody is showing up for the week it's important that you know why that is or what our plan is. We keep our customers updated with every step in our process and of course if there are any issues that come up we will let them know and make decisions together.
Accurate Pricing
We make sure that we provide you with accurate pricing and upfront pricing for your excavation Camdenton MO project. It's very straightforward, we give you a specific price for a specific plan. On the flipside, we're not giving you a vague range of pricing with very vague plans. You'll know exactly what you're paying for and how much you're paying for it, as basic as this sounds this tends to be something that some contractors simply skip out on. It's important to really provide customers with solid expectations, even when there is an element of the plan that may potentially alter the price in the plans we make sure to keep our customers up-to-date to minimize surprises as much as we can.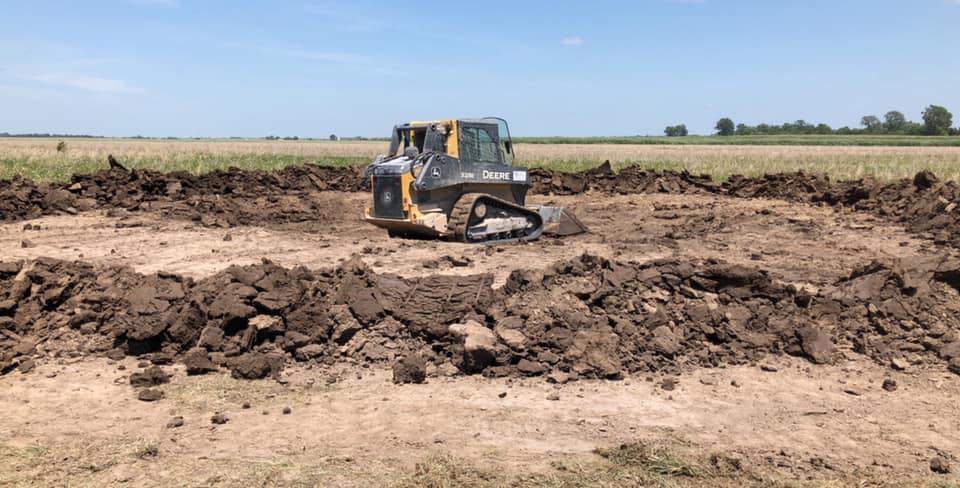 Variety of Expertise
Surely we can help you with your excavation Camdenton MO, but we also have a wide variety of expertise that we can help you with as well. If you're looking at anything from bulldozing, septic system installation, demolition, sewer and water lines, we've got you covered! This is great because if you use us for one of the services you don't have to be looking for another contractor for another service because we can help you as well. This really demonstrates the expertise that we have here as a team but also can help provide a more simple process for each one of our customers. And of course we can also help you whether you're a homeowner or a business owner needing commercial work done. In fact, when in doubt, just give us a call and we can help you with any questions you may have and make sure that you know whether or not we can help you with your project.
Since 1959
Dittmer Ditching has been in business since 1959, this is important because you know you're not dealing with a new, unestablished, company without any past experience or a dedicated and satisfied customer base. We have all of these things because we've been doing this for a long time and we know what it means to really look out after our customers as we continue to build the experience and expertise after facing a number of challenges that we faced dozens and dozens of times. With us, there are very few things that can surprise us.