Bulldozing in Sedalia, Mo & Surrounding Areas 
Custom bulldozing Clinton MO is something that can make a landowner's dreams come true. Whether it is a lake, pond, or just clearing an area of trees for the perfect view, the experience and vision of the bulldozer operator is of the utmost importance to fulfilling their dreams. With skill and foresight the operator doing the bulldozing can guide the landowner, with the knowledge of what is possible, to achieve more than the landowner had hoped for. The knowledge of the bulldozing Clinton MO company, with the use of a little exploration, can also prevent the landowner from wasting their money on a pond or lake that leaks, due to unsuitable conditions. Here at Dittmer Ditching we are dedicated to achieving our customers wishes, and nobody wishes for their lake or pond to drain away through the dam. So hire the top rated bulldozing contractor.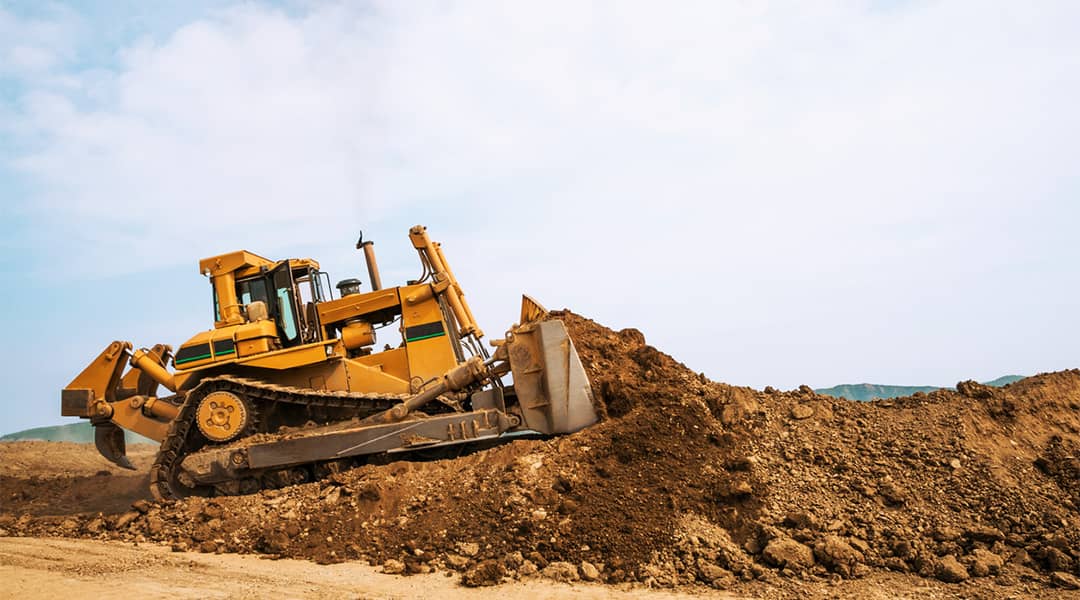 Experience
Many people have had the experience of saving for something special that they have dreamt of, only to have their heart sink because they spent their hard-earned money for something that isn't really what they wanted, they could also end up with something that is an eyesore, if the bulldozing Clinton MO company isn't dedicated to their satisfaction. The experience and knowledge of the company that is responsible for the bulldozing is critically important to get the job done right consistently, especially in difficult conditions, where the soil may not be well suited for what you are trying to accomplish. Every company can get lucky, with having the soil conditions be bulletproof, but everyone's luck runs out eventually. Here at Dittmer Ditching we are dedicated to getting the job done right every time with the knowledge and skills to accomplish it.
Sometimes what a customer wants or envisions isn't within their budget or feasible to accomplish on their property. Our customers appreciate a bulldozing Clinton MO company having the knowledge and dedication to customer satisfaction to let them know, instead of taking their money and running. We feel that if a customer is disappointed, we haven't gained anything. Having experience and knowledge of soils is important to prevent a customer from being left disappointed with the bulldozing job that we have done on their lake or pond, instead of being able to enjoy the water.
Whether your dream is to have a fishing pond to enjoy with your grandchildren or a lake at your house that you can use jet skis on, to enjoy with your family, instead of dealing with a crowded public lake. Dittmer Ditching has the knowledge and experience to get the job done the way it needs to be done to accomplish what our customers want. Here at Dittmer Ditching our varied experience is a huge advantage in being able to determine if the site is suitable for the bulldozing job that you dreamt of. Understanding things like "Lean Clays" that are good for a building pad and "Fatty Clays" that are good for building a pond or lake, and being able to identify them is important to providing a quality bulldozing Clinton MO service.
When it comes to bulldozing, no matter the job, you have to be as efficient as possible. Making every move count is something that takes forethought and skill. Seeing what the customer has envisioned for their property and having the skills to efficiently accomplish the bulldozing task is what it takes for customer satisfaction. This takes a scientific approach and an artisan's skill to accomplish. Finding new ways to lower the cost of doing a bulldozing job is always a priority for us, so that we can give our customers more for their money. These things are critically important when bulldozing to accomplish what our customers want, while also staying within the budget.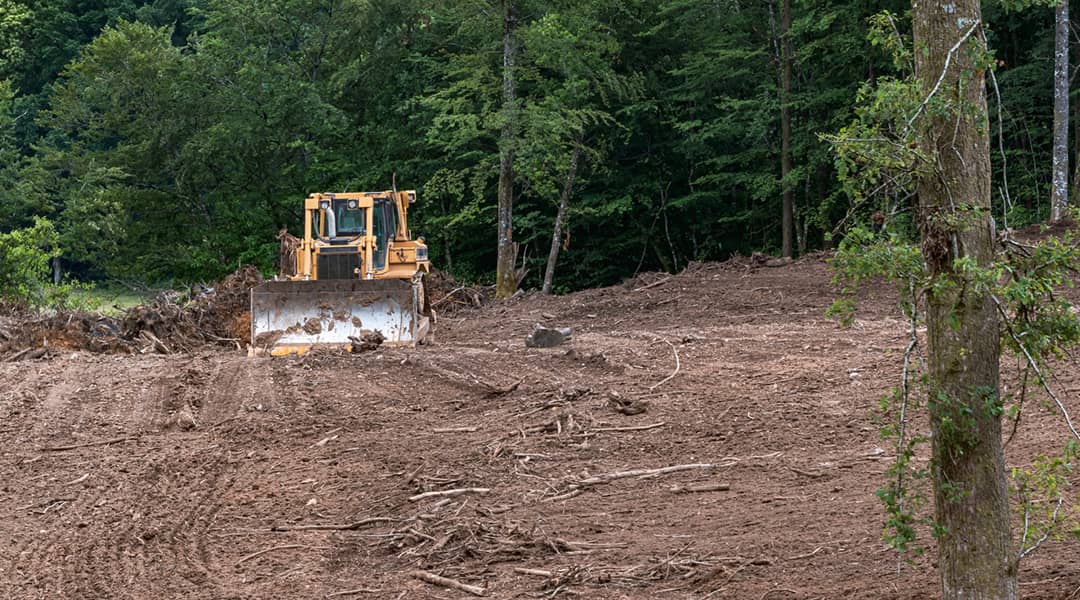 Accomplished
Our personnel have varied experiences that we use to accomplish many different types of bulldozing jobs. We have personnel that are familiar with how the different elements of the natural world interact to create ecosystems . We use this knowledge to provide our customers a better experience with our completed bulldozing jobs.
Duck Lake
So, if you are a duck hunter that appreciates natural wetlands and you want your own privat duck lake, we can build one that emulates a natural wetland, instead of just being a flooded field. We also have the skills and knowledge to build the water control structures along with the bulldozing, to give you a complete and quality job.
Pond-Lake
If your desire is fishing, we can build you the perfect pond or lake for this also. Bulldozing in the shallows to support natural food production and safety for baby fish with the part at the correct depth for fish to survive winter. We can also recommend the plants that won't take over your pond making fishing difficult. Aquatic plants are a vital part of having a thriving ecosystem. We can provide recommendations for types of fish for your pond size and features so that your pond or lake stays in balance and depending on how many fish you wish to harvest you may not have to restock the pond or lake.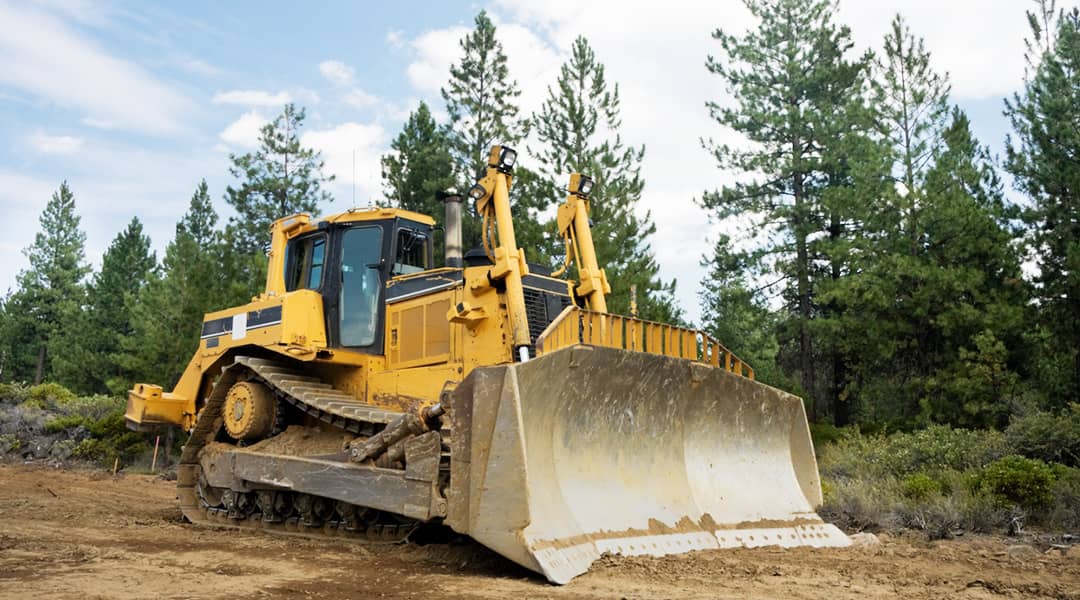 Land Clearing-Brush Clearing
If you have a property covered with trees and need open areas for deer, we can definitely help you with that. Bulldozing Clinton MO clearings for planting grasses to produce a place for the deer to bed down in the afternoon. Also clearing areas for food plots and creating a pond where they can safely get water, you will have the conditions for the deer's complete daily routine all on your property.
So, whether you want a lake that you can use your jet skis on, like a project we recently finished, or just want good fishing in your own backyard we can get the job done. If you want a place to go duck hunting on your own land, or need some improvements to have a better deer hunting experience. You might just want the perfect view from your back deck and there are some trees interfering with your view or maybe you just need more pasture for your cattle. No matter what type of bulldozing Clinton MO job you want we here at Dittmer Ditching have the expertise with an unparalleled dedication to customer satisfaction to give you a superior result.
Hire the best Sedalia, Missouri bulldozer when you work with Dittmer Ditching.